---
PSYC 100 Chapter Notes - Chapter 7: Operant Conditioning, Classical Conditioning, Observational Learning
---
---
This preview shows half of the first page. to view the full 2 pages of the document.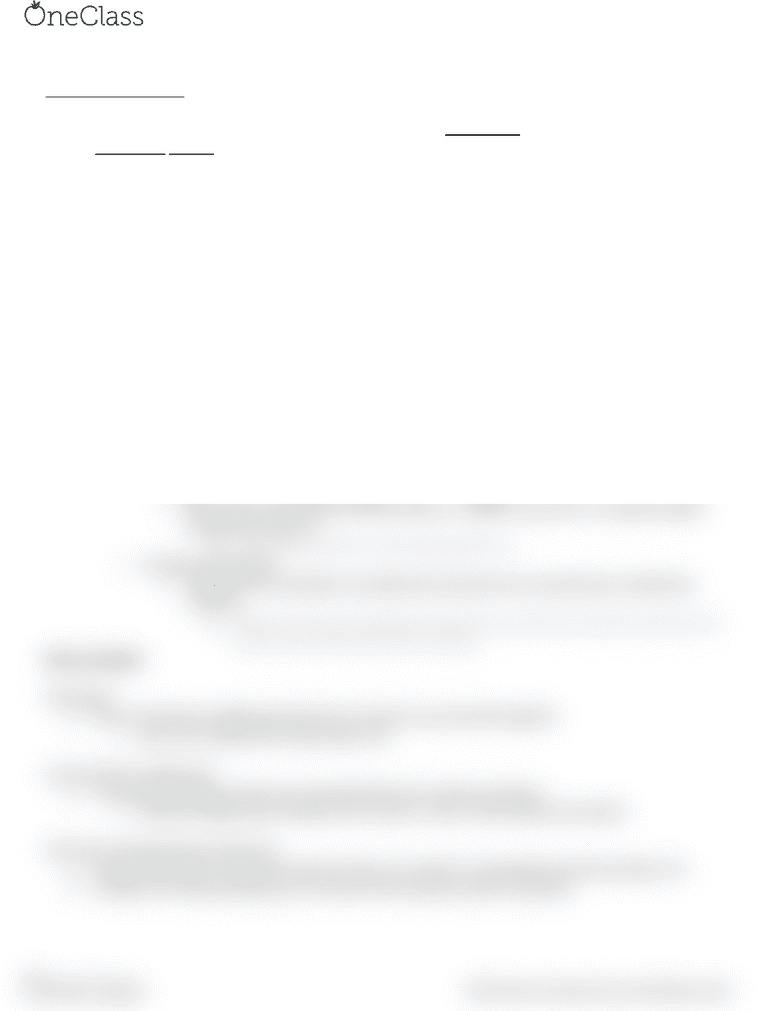 Psyc
Chapter 7
Classical Conditioning
Learning
•
Acquisition of new knowledge, skills, or responses from experiences that result in a relatively
permanent change in the state of the learner
Habituation
•
Repeated or prolonged exposure to stimulus results in gradual reduction in responding
Sensitization
•
Presentation of a stimulus leads to an increased response to a later stimulus
Development of classic conditioning
•
Neutral stimulus produces a response after being paired with a stimulus that naturally produces a
Iva Pavlov's eperiet icluded cradlig dogs i a haress to give food ad easure salivar respose.
Noticed that dogs previousl i eperiet started havig aticipator
salivary response as soon as they
were put in harness, before any food was presented.
•
Dogs behaved in line with the four basic elements of classic conditioning
▪
Reliably produces naturally occurring reaction in an organism
•
presenting plate of food to dog
▪
Reflexive reaction tat is reliably produced by an unconditioned stimulus
▪
Previously neutral stimulus that produces a reliable response in an organism garter
•
akig dogs salivate to ell rigig, light et…
▪
Reaction that resembles unconditioned response but is produced by conditioned
•
After lots of time of pairing neutral stimulus with food, dog will associate that
stimulus with food and start to salivate
Basic principles
Acquisition
•
Phase of classical conditioning when the CS and US are presented together
o
Slow, rises rapidly then slowly tapers off
Second-Order Conditioning
•
CS paired with stimulus that was associated with US in earlier procedure
o
Stimulus will get same reaction as US, even if it was never directly associated
Extinction and Spontaneous Recovery
•
Gradual elimination of learned response that occurs when CS repeatedly presented without US
•
Tendency of a learned behaviour to recover from extinction after rest period
find more resources at oneclass.com
find more resources at oneclass.com
You're Reading a Preview
Unlock to view full version
---