EDKP 330 Lecture Notes - Lecture 6: Adenosine Triphosphate, Cardiovascular Disease, Circulatory System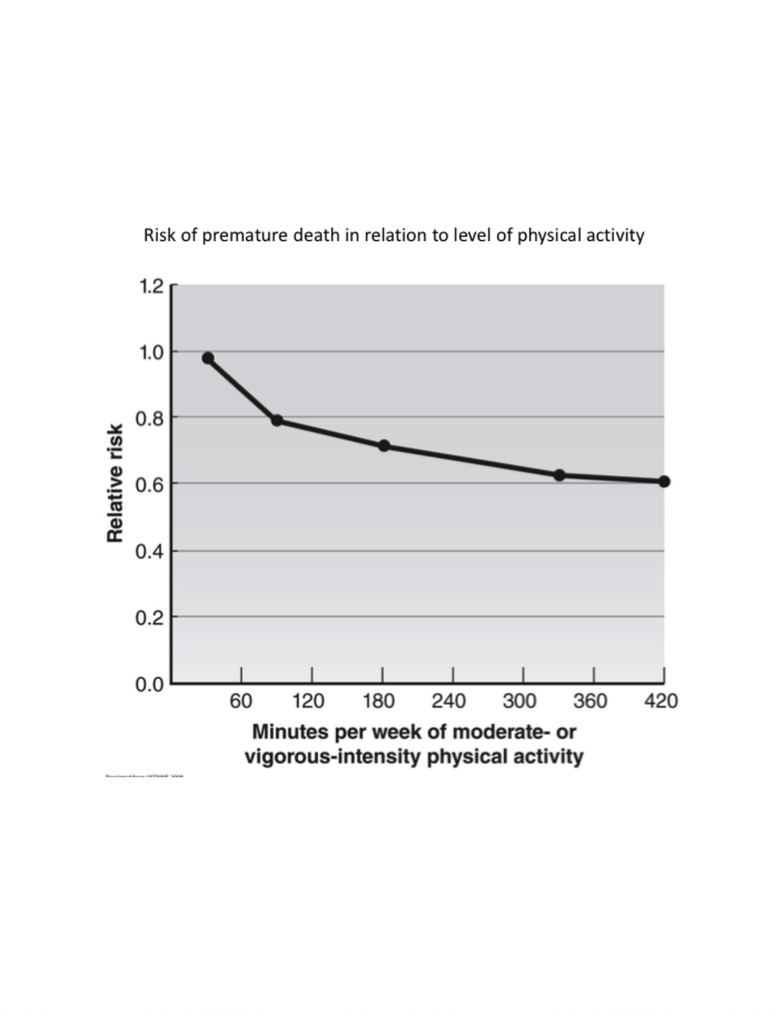 Leading cause of death
How much PA is needed to reduced risk of CHD?

aerobic exercise

Moderate activity 30min/day 5-7 days a week

Vigorous acitivity 30min/day 3-5 days a week
Dose-response relationship

~420min/week we see ~4-% reduction in risk of premature death
Aerobic exercise is the single most important component of health-related
physical fitness
o
Chronic conditions associated with lack of PA
Definitions:

Cardiorespiratory: pertaining to cardiac (heart) and respiratory
(lungs) systems

AEROBIC- produces energy during PA USING O2!

Anaerobic- producing energy during PA WITHOUT O2
o
Short term bursts of energy



hockey players, football players

ATP PC: high amounts of energy quickly (sprinters)

Lactic acid system: high intensity, short duration
(hockey players)

Adenosine triphosphate (ATP)- chemical compound that is the
immediate source of energy for PA
Oxygen consumption

As blood leaves the heart and passes through arteries, it is HIGH in
O2.

As it returns to the heart via veins, it is LOWER in O2
o
O2 has been extracted at the tissues who require O2
Note: an athletes heart may appear larger (and therefore stronger) then an
untrained individual

Walls/septum and ventricular walls tend to be thicker allowing them
to pump more blood with each contraction
left side: systemic circulation

during rest, blood circulation is more focused on organs (liver,
brain), digestive system, urine production than it is on the
extremities

once exercise starts blood is more focused on your muscles, and
less so on digestion and urine production
Capillaries: site of gas exchange

More trained individuals may have a higher count of capillaries then
an average untrained indv.