PCL201H1 Lecture Notes - Lecture 30: Hypotension, Fatty Acid Amide Hydrolase, Relative Risk
For unlimited access to Class Notes, a Class+ subscription is required.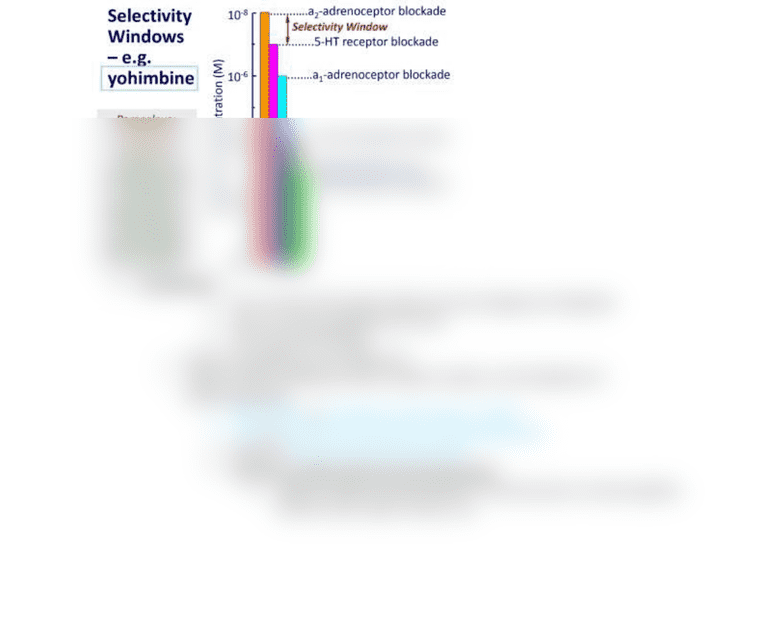 PCL201
Winter 2014
Lecture
30
–
Cannabinoid Drug Discovery

Elements of drug discovery
o
Stage 1: First Vital Steps

Therapeutic target: what disease are you treating?

Molecular target: what molecule is responsible? (receptors, channels,
transporters, enzymes, ligands)

Lead discovery: what drug (lead compound) will act on the molecular target?

Biological system: a system to screen potential leads
o
Stage 2: Discover Optimum Molecule

Discover and compare PK profile with existing drugs
o
Requirements for a new drug

Selectivity (increases benefit:risk ratio,

yohimbine

)

Act on various CB receptors (there are also endogenous CB ligands)

There are clinical applications for CBs

Also commercial benefit
o
Used as a painkiller for over 5000 years
o
Targets include modifying enzymes, uptake receptors, and metabolism of

Anandamide

arachidonic acid (enzyme = FAAH)

2-AG

arachidonic acid (enzyme = MAG lipase/FAAH)

Receptors: Human CB

1

and CB

2

receptors

Only CB

1

can affect CNS and neurotransmitters

Agonists inhibit neurotransmitters


decrease pain, increase appetite,
elevate mood, impair memory, etc.