---
PSY240H1 Lecture Notes - Lecture 8: Psychoeducation, Migraine, Brief Psychotic Disorder
---
Professor
Stephanie Cassin
---
This preview shows pages 1-2. to view the full 7 pages of the document.
Psychotic Disorders
Symptoms
o
Alterations in perceptions, thoughts or consciousness
o
Schiozphreniform disorder
History of Schizophrenia

Kraeplin - "dementia praecox"

Bleuler - "schizophrenia"
o
Fragmented mind/split head
o
His son did the first outcome study

"group of schizophrenias"
Schizophrenia Diagnosis

Two or more of the following, each present for a significant portion of time during a 1-month
o
Grossly disorganized or catatonic behaviour

Note: only 1 symptom is required in certain circumstances (bizarre delusions, multiple voices
conversing, running commentary)

Must cause significant dysfunction

Must last more than 6 months (acute symptoms + residual symptoms)

More prevalent in people of lower socioeconomic status

Prevalent in about 1% of the population

Occurs about equally between both genders

About 10 years younger in males (15-25 years)
o
Course tends to be more chronic

Between about 25 and 34 years in females

Theory exists that estrogen may provide some sort of protective factor against schizophrenia

About 8% of all hospital beds in Canada are dedicated to schizophrenia patients
o
These patients tend to have a long stay
Positive Symptoms (Type I symptoms)

Excess or distortion of normal functions and are usually present in the early stages of

Tend to occur in the early stages of the disorder
Only pages 1-2 are available for preview. Some parts have been intentionally blurred.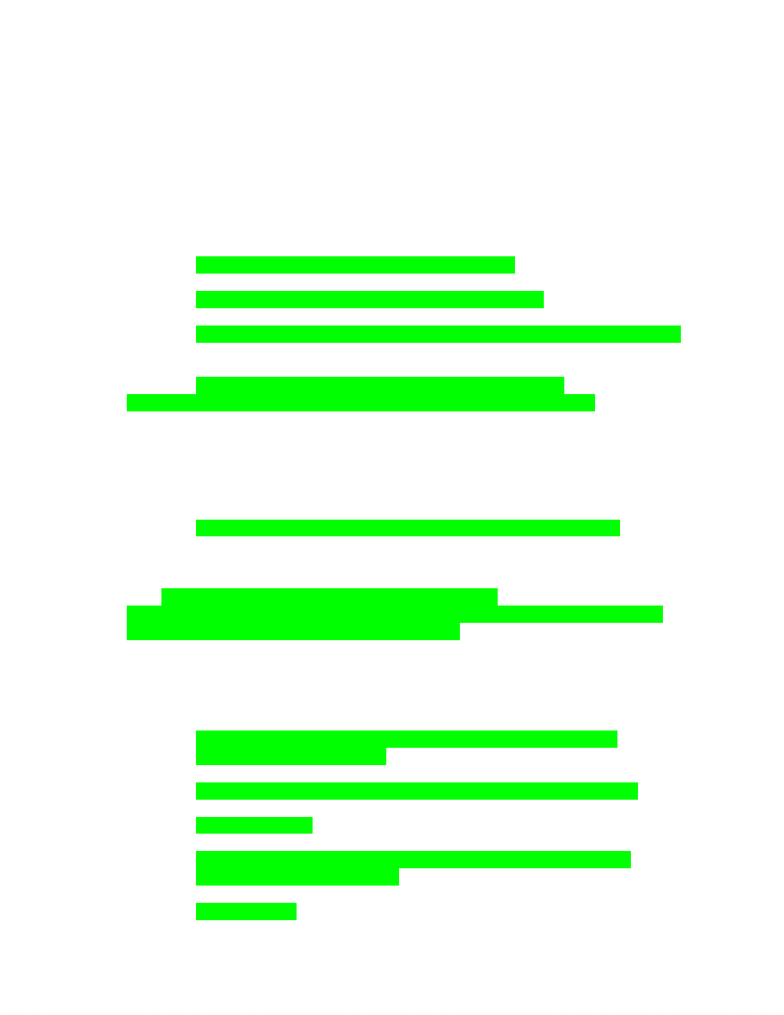 o
Psychotic - delusions, hallucinations
o
Disorganized - thought/speech, behaviour
Delusions

Distortion in thought content

Bizarre vs. non-bizarre

Belief of being followed, tormented, tricked or ridiculed

Gestures, news reports, etc. are directed to them specifically

Belief that you have special powers, relationships with people who are really high up

Thought broadcasting, removal and implementation of thoughts

Tend to be very firmly held beliefs and usually involve some sort of misperception
Hallucinations

Distortions in perception

May occur in any sensory modality

(most common, voices that are distinct from one's own thoughts or voice)
o
Gustatory (smell or taste things that don't exist, fairly rare)

Have to take into consideration whether or not these hallucinations are not part of a religious
context and do cause distress or interference in some way
Disorganized Speech

Distortions if thought process

Where a person is speaking but just seems for "fall off the tracks" and the
conversation doesn't make sense

Sounds coherent, but the way they answer questions is completely unrelated

Making up new terms , may sound like it fits in the sentence or in context of
conversation, but is not a real word
You're Reading a Preview
Unlock to view full version
---