---
History 2403E- Final Exam Guide - Comprehensive Notes for the exam ( 105 pages long!)
---
---
This preview shows pages 1-3. to view the full 105 pages of the document.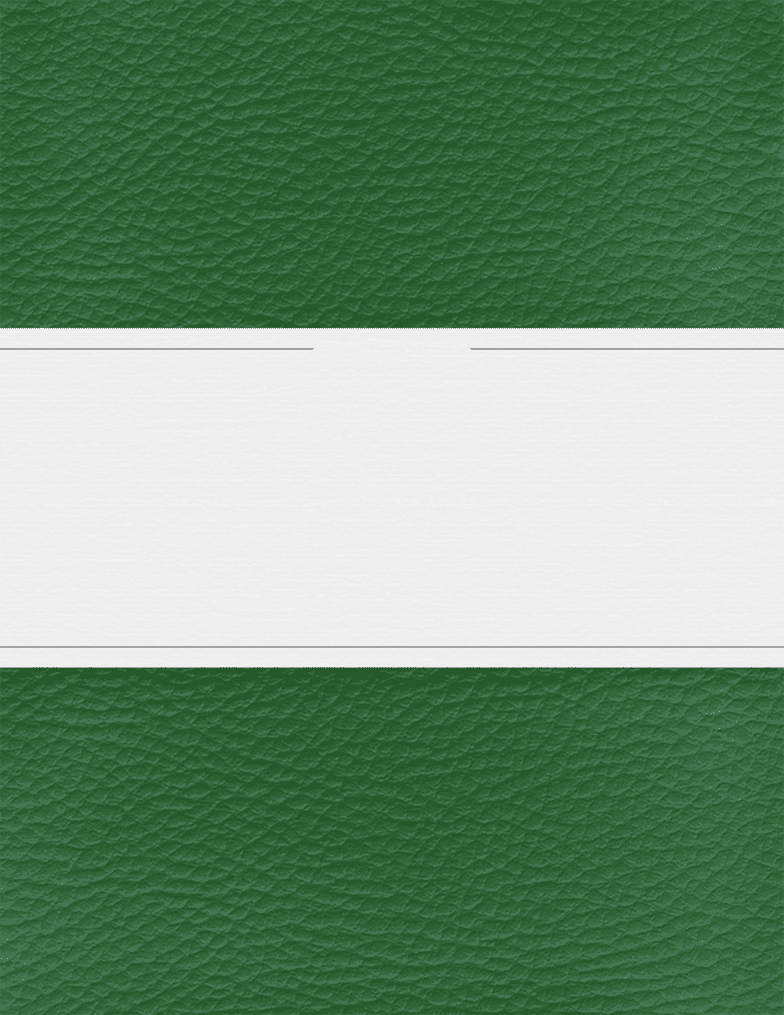 Western
History 2403E
Final EXAM
STUDY GUIDE
Only pages 1-3 are available for preview. Some parts have been intentionally blurred.
Only pages 1-3 are available for preview. Some parts have been intentionally blurred.
Religious Wars and State Building
1.
The Huguenots were French Protestants who made up less then 10% of the
population but 40-50% of the nobility. The nobility became Huguenots in
order to demonstrate their independence from the Catholic Monarchy. This
threatened the power of the French Kings because they stood in the way of
national unity and supported local authority.
2.
The St. Bartholomew's Day Massacre was a massacre of over 3,000
Huguenots in Paris, attending the royal wedding. The result of this was that
the civil wars continued to rage on and further weaken the central state.
Protestants used the massacre as justification for the rebellion against the
monarchy. France suffered economically and politically from the war, and
chaos prevailed.
3.
The

Politiques

were people from both sides of the civil war who were tired of
war and were seeking political peace and development of France where all
could live peacefully. Henry IV who became king of France was a
Politique
himself. This influenced him to convert to Catholicism, and tolerate
Protestantism in order to end the civil wars and keep France centralized and
strong.
4.
One method Philip II of Spain used to turn the country into a powerful
Western empire was to encourage conformity. Spain was seen as a Catholic
power against Protestantism, and this meant that civil wars did not spread in
the same way they did in France. As well he organized a central bureaucracy
using lesser nobility, making him less dependent on the aristocrats and more
powerful.
5.
The weakness that finally pushed Spain into declin

e was Philip II of Spain's
excessive attention to detail. Spain's bureaucracy became slow paced due to
him insisting on hand writing letters, licences, patents which could number
as many as two thousand on certain days. As well to support his wars Phillip
II resorted to heavy loans. By the end of his reign almost all income in Spain
was spent on debt payments leaving the country and his kingdom with many
financial difficulties
6.
The steps the Netherlands took to move from dependency on Spain to a more
independent nation in 1648 were
1.
Commercial towns began to form local autonomy with the influence of
Calvinism. When Spain attempted to centralize these towns both
political and religious conflict began.
2.
Spanish taxation in the Netherlands was resented, because th

e
majority of the revenue went to Spain. Nobles were worried this
would lead to a loss of local authority to centralization.
3.
When Phillip II tried to implement Spanish methods of dealing with
heresy in the Dutch Catholic Church resistance further grew from
Protestants.
4.
When Phillip II sent an army to the Netherlands to restore order, new
taxes were implemented, and a new council was introduced to rule
the land. Thousands were sent to death and estates from nobles were
find more resources at oneclass.com
find more resources at oneclass.com
You're Reading a Preview
Unlock to view full version
Only pages 1-3 are available for preview. Some parts have been intentionally blurred.
confiscated. Though this silenced the revolution shortly, a feeling of
unity among those oppressed strengthened the rebellion.
5.
In 1576 all seventeen provinces led by William of Orange agreed to
respect religious differences, and demand withdrawal of Spanish
troops.
6.
In 1579 Spain made peace with 10 southern Catholic Flemish
speaking provinces, which accepted Spanish control. William
organized the northern Dutch speaking provinces into a protestant
union in opposition to Spanish rule.
7.
Spain's attempt at conquering the Netherlands was distracted by

wars
with France and England. In 1609 peace was finally made with Spain
and the Dutch republic was recognized in 1648 in the peace of
Westphalia.
7.
Elizabeth had a difficult time asserting her independence after queen Mary,
because she was a protestant, which was outlawed at the time. As well she
did not follow the policies of former rulers. She was illegitimate at the time to
Catholics because divorce is not allowed in Catholicism.
8.
Elizabeth attempted to unify her nation by repealing the anti- Protestant
le
gislation implemented by Catholic Mary, who was the wife of Phillip II of
Spain. As well she authorized a revised version of the book of common
prayer to a more moderate form of Protestantism reaching out to all, and
made it the official church service for parishes.
9.
The defeat of the Armada was seen as an important event in history because,
it signified that England would remain protestant and be a powerful force
against Catholicism.
10.
The main antagonists of the Thirty Years' War were German protestant
states, England, France, and the Dutch Republic against the Catholic German
States, Spain, and The Holy Roman Emperors from the house of Hapsburg in
Austria. The Protestant German States fought to protect themselves from
Spain. The Catholic German States fought because they were worried about
their future as Catholics. The Holy Roman Emperors of Austria joined in
order to centralize their authority. France joined the Protestant German
States even though it was Catholic because it did not want a stronger more
untied Germany on its western border, which would be allies of Spain.
11.
The importance of the Treaty of Westphalia was that it ended the Thirty
Years' War. It took four years of negotiations to complete and the settlement
reaffirmed the religious compromise made a century earlier at Augsburg,
adding Calvinism to Lutheranism and Catholicism as a legal religion. As well
under the treaty the united provinces of Holland and the Swiss Confederacy
were recognized as sovereign states. As well the treaty acknowledged over
three hundred units of land in Germany. This meant the notion of a united
Holy Roman Empire was ended. This Ended the Catholic Reformation.
find more resources at oneclass.com
find more resources at oneclass.com
You're Reading a Preview
Unlock to view full version
---