HRM200 Lecture Notes - Lecture 7: Rating Scale, Job Analysis, Performance Appraisal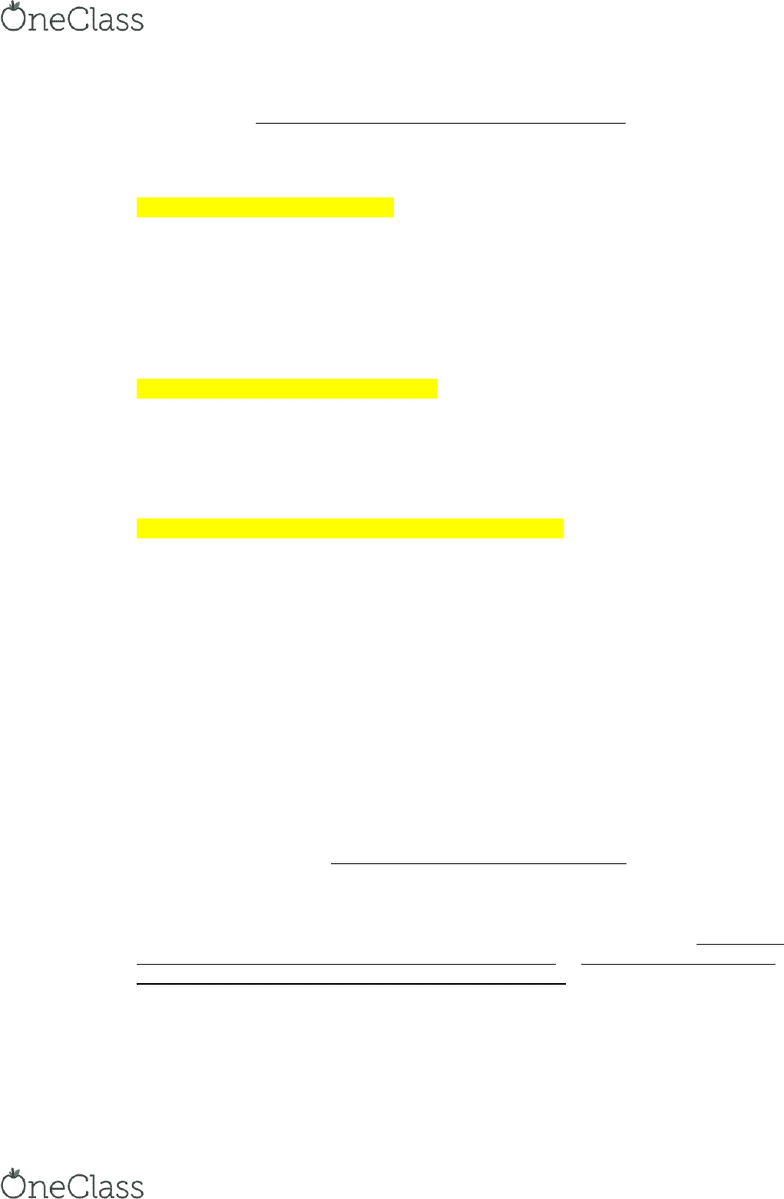 HRM 200 Chapter 10 – Performance Management
Performance Management
: the process encompassing all activities related to improving employee
performance, productivity and effectiveness
1.
Defining Performance Expectations
Job Performance is broken into:
-
Task Performance

: Direct contribution to job related processes (meeting sales target)
-
Contextual Performance

: Indirect contribution to organization's social responsibility values
(more difficult to measure  positivity, morale)
-
Legal considerations

: correlate performance expectations to job activities
o
We need to

legally

define performance expectation in these two areas to do performance
management
2.
Provide Ongoing Feedback and Coaching
Basically making sure two way communications
-
Employee needs to monitor their own performance and ask for help when needed
-
Managers need to keep employees posted on new strategies and objectives
If someone not performing well, they fill out a
Performance Improvement Plan

 basically a form that
tells the person they are not meeting expectations and what they can do to improve
3.
Conduct Performance appraisal and evaluation discussions
Formal Appraisal Methods:
-
Graphic Rating Scale

– a scale that lists a number of traits and a range of performance for each
o
The employee is given a rating that best describes the level of performance for each trait
-
Alternation ranking method

– Ranking employees from best to worst on a particular trait
o
picking best, then worst, then 2

nd

best, 2

nd

worse etc
-
Paired comparison Method

– ranking employees by making a chart of all possible pairs of
employees for each trait and indicating the better employee of the pair
o
For each trait, list all possible pairs of employees
o
For each pair, indicate + for the higher ranked employee and – for the lower ranked
o
Rank employees by trait based on the number of "+" scores
-
Forced Distribution

– Predetermined percentages of ratees are placed in various performance
categories (e.g. 15% high performers, 20% high-average performers)
o
Force ranks employees into groups from high to low performance
o
Bad because even if you get good review, you can be in the lowest
-
Critical Incident

– Keeping track of very good or very bad work incidents and reviewing it
o
Keeping a record of uncommonly good or undesirable examples of an employee's work-
related behaviour and reviewing the list with the employee at predetermined times
-
Narrative Forms – Any forms that describe performance. Can be

Performance Improvement
Plan
-
Behaviourally Anchored Rating Scales BARS

: an appraisal method that aims to combine the
benefits of narratives, critical incidents, and quantified ratings by anchoring a quantified scale
with specific narrative examples of good and poor performance
o
Rubric, but each rating has a description

Assists in providing feedback
find more resources at oneclass.com
find more resources at oneclass.com
-
Management by Objective (MBO)

– setting specific measurement goals with each employee
and then periodically reviewing the progress made

Set the organization's goals

Discuss departmental goals

Define expected results (individual goals)

Performance reviews: measure results
Notice all methods are based around task performance
-
Performance appraisals are very oriented toward task performance
Use of Technology in Performance Appraisals
-
Enables managers to automate record keeping and report writing
-
Provides overall performance management process
-
Provides employees with clear development path
-
Advanced reporting capabilities
-
Electronic performance monitoring (EPM)

: supervisors monitor amount of computerized data
an employee is processing per day and thereby his or her performance
find more resources at oneclass.com
find more resources at oneclass.com